He doesn't care about your trendy Scrambler-riding blue jeans or your fashion-forward "motorcycle" jacket. And he definitely doesn't want to ride your pretty little café racer.
He is, on the other hand, more than happy to talk with you about the
Arch Motorcycles KRGT-1
superbikes he makes with his longtime friend, Gard Hollinger, a revered designer in the motorcycle world. The $78,000 motorcycles are based on a prototype Hollinger made for Reeves years ago; each of the 2,032cc, V-twin-engine beasts are made to order in Hawthorne, Calif., an hour south of Los Angeles.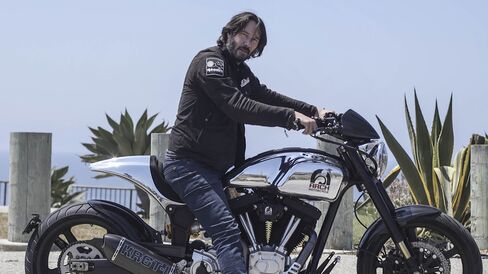 Piece of Art